Today I wanted to share with you the books that I've got out from the library this month!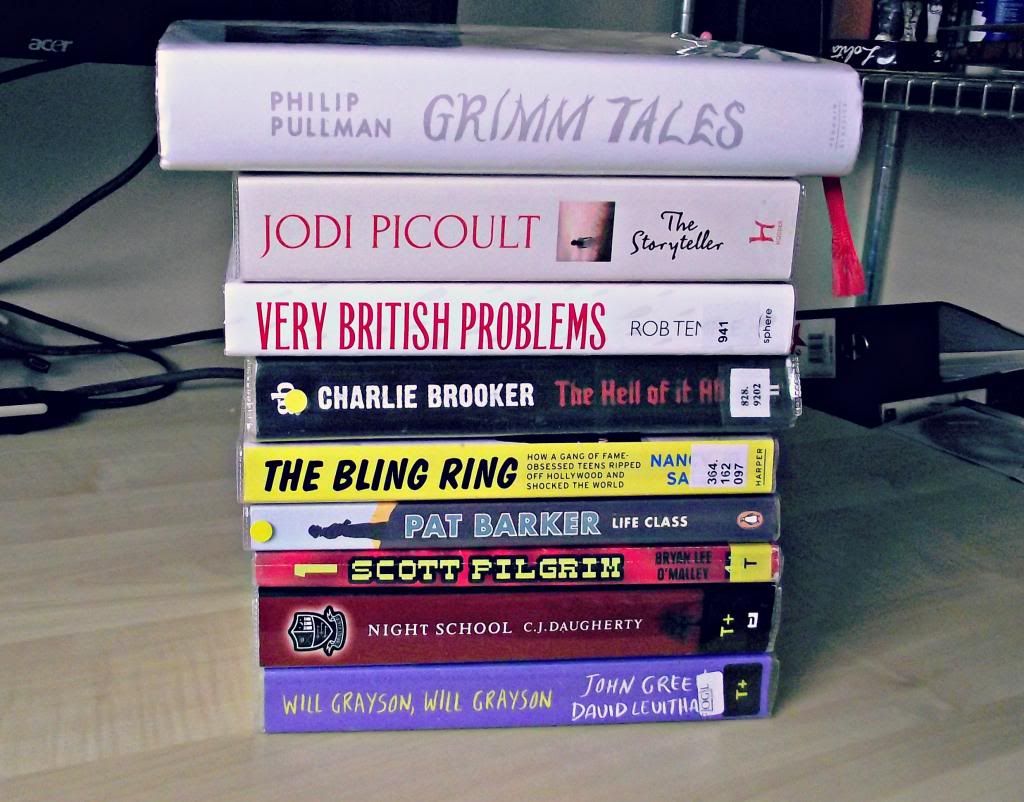 They are: Grimm Tales: For Young and Old by Philip Pullman, The Storyteller by Jodi Picoult, Very British Problems, The Hell of it All by Charlie Brooker, The Bling Ring by Nancy Jo Sales, Life Class by Pat Barker, Scott Pilgrim's Precious Little Life, Night School by C.J. Daugherty, and Will Grayson, Will Grayson by John Green.
Quite a mixed bag! I'm pretty sure the librarian had her eyebrows raised when I went to collect them. I've finished The Storyteller and am halfway through Scott Pilgrim and The Bling Ring. Charlie Brooker is also from here so I feel a little bit of a local connection when I picked up his book.
Have you read any of these? Let me know in the comments!